You Are More Beautiful Than Istanbul
Synopsis and Significance
The play tells the stories of three generation women from the same family: Grandmother, mother and granddaughter. Even though they all grew up at different times in the same city, their struggles and finding a purpose in life as women do not change fundamentally for each of them. When the play first performed it was directed by the playwright himself. As it is described in the text three women sit on chairs side by side at downstage center without getting up most of the performance. They speak their own monologues to tell the parts of the story from their characters perspective which are written as if we listen to their stream of consciousness in relation to each other and the world they interact with. In staging style and directions with few props and limited physical movement, by most critics the play is often compared with Meddah tradition in Turkish theater which is a storytelling technique that is based on enacting several contexts of a story through different characters. What the play successfully achieves is giving insights to these women's lives and connecting them to subjects such as change in the city, motherhood, problems of youth etc. When grandmother recalls her memories from her youth, we know the facade of the city with its history disappearing with big urban renewal projects, however struggles of being a woman still continues from how society represses them.
Playwright's Country of Origin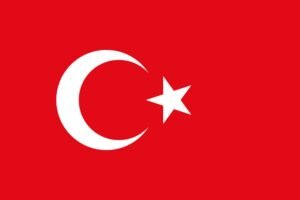 TURKEY
Production History
Murat Mahmutyazıcıoğlu is a young playwright, director and actor living in İstanbul. You Are More Beautiful Than Istanbul is his fourth play. This play won several playwriting awards including Afife Jale Best New Play Of The Year.

Murat Mahmutyazıoğlu
Name of the Playwright in English
2015
Year of the First Staging