Synopsis and Significance
The play is a comedy about how the lives of people of a small town by the sea change from the effects of urban renewal. An old man Rasim, whose nickname is Acrobat passes away. He wants his three houses within a big land should be shared among his three children without being sold for urban renovations projects in town. He also requested from his children to be buried in this land upon his death. However, while he is on his deathbed, his children have already sold the land and the houses for a renewal project. The townspeople are also divided between supporting renewal projects or not. Two teenage grandchildren of Rasim secretly decide to realize their grandfather's last will even if a bulldozer comes to demolish the land.
Play is written for two actors with no gender specifications. These two are mainly storytellers by being several characters throughout the story. This play is important in portraying the urban renovation processes that are taking place in Turkey after a more conservative government has started to build an economy based on the construction sector after the early 2000s. The micro-story that the play is about happens as similar ways for a lot of people all around the country who are in between defending personal urban memory and gaining more capital in an economy unsustainably growing.
Playwright's Country of Origin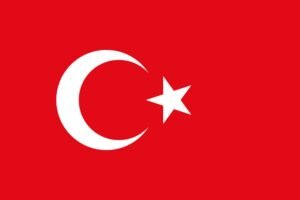 TURKEY
Production History
Firuze Engin is a young playwright, actor and director whose work has been produced by several regional and independent theater companies all around Turkey. Funeral Of The Acrobatis her second play.This play won the Afife Jale award for Best New Play Of The Year.

Firuze Engin
Name of the Playwright in English
2014
Year of the First Staging