Synopsis and Significance
While tremendous political and cultural changes have been happening in Turkey beginning from the second half of 2010s many well educated people started asking themselves whether they want to leave the country or not. Light Theory is about this feeling in Istanbul that a lot of people are experiencing at this time: Finding themselves in a situation in which one will be forced to leave where they were born and live. There are stories of three people in the play: Anna is a scholar from Medieval Istanbul, Feraye is a young student who fled the war in Syria and came to Istanbul, Kaan is a thespian who is preparing to leave Istanbul for good. All of them are forced to leave a place at different times, and they all stop and think whether they forgot something just before they shut their suitcases. Then an archaeologist from a very far future introduces her discovery, which tells us their stories. As their lives are shaped by obligatory journeys, Light Theory imagines the potential meanings of the marks left on our shared futures, which we assume will fade away in time.
Playwright's Country of Origin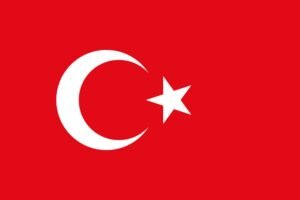 TURKEY
Production History
Onur Karaoğlu is a theater director and playwright. Light Theory is his second play.
The play is performed by two actors. Kaan, a theater actor who is about to leave Istanbul for good and recites his experience and the stories of Anna and Feraye sentimentally owning them. Feraye, is an archeologist from the future, who excavates Kaan's story at a sight once known as Istanbul which disappears after a big conflict in 2019. This play toured internationally with its initial production to Germany and The Netherlands.
Onur Karaoğlu
Name of the Playwright in English
2018
Year of the First Staging