Lick But Don't Swallow! (Little Fantasy)
Synopsis and Significance
Lick But Don't Swallow! (Little Fantasy) is a play written by Özen Yula that is one of the texts of his Objection Plays series. It is a story about a dream of an angel/porn star who tries to save humanity. By divine rule, angels are sent to the Earth once in every hundred years in a human body and they must convince at least one person to follow the moral goodness in their 24 hours. This is the only condition to stay as an angel for one more hundred years; and if she/he fails she/he will get stuck in the world as a mortal human being.
The play takes place on the set of a porn movie in Turkey where an angel finds herself in the body of a porn star named Leyla. She tries to raise awareness of set workers for the world matters while the filming of the porn movie scenes continues. According to the biriken, the duo staging the play, Lick But Don't Swallow! (Little Fantasy) is on one side brings out present-day harsh realities through the porn star Leyla, "on the other hand, it chooses a platform where it cancels out everything it tells about, denies the reality surrounding us, and where the only reality is hedonism."
Playwright's Country of Origin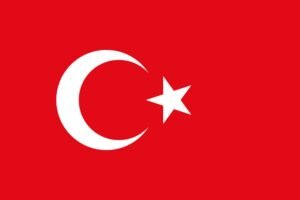 TURKEY
Production History
Lick But Don't Swallow! (Little Fantasy) that would premier directed by Biriken at Kumbaracı50 in February 2010 was canceled after Turkish fundamentalist newspaper Vakit's news published about the immorality of the text, then the license of the venue was revoked. The play premiered in iDance 04 Festival almost a year later, on October 30, 2010; and the rest of the other shows were presented outside of Turkey.
Sep 24, 25, 2012, De Internationale Keuze, Rotterdamse Schouwburg, Rotterdam, Holland.
Apr 7, 2012, Perform 2012 Platform, Mimar Sinan Fine Arts University, Istanbul.
Jan 4 – Jan 15, 2012, Under The Radar Festival, La MAMA Theater, New York, USA.
May 4, 2011, Heidelberger Stückemarket'11, Theater und Orchester Heidelberg, Germany.
Oct 30, 2010, International Contemporary Dance and Performance Festival (iDANS 04), garajistanbul, Turkey.

Özen Yula
Name of the Playwright in English
2010
Year of the First Staging